Sunday, February 3, 2013
So, as you probably know it's been like
FOREVER
since my last Book Haul. (It was December). I've been WAY too busy so I haven't been ably to post any vlogs. So I've pretty much decided to turn this into a Monthy thing, bi-weekly if I can find the time. So yay for massive book hauls! But anyway ONWARD to the pile...
Thanks to the amazing ladies at YA Highway for the fun swag!
and to Author AG Howard for the keychain and bookmark!
Cursed
by Jennifer L. Armentrout
Thank you so much to Mother, Heather, Lisseth, Eileen, Sarah, Eric, A.G, Selective Collective, YA Highway, Amazon Prime, Entwined Publishing, Harlequin, Random House, Tor Teen, Abrams, St. Martin's Press, Sourcebooks, Angry Robot, Simon & Schuster, & Disney Hyperion! It was one amazing month!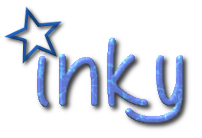 Disclaimer:
According to the FTC guidelines I am required to state that I receive NO monetary or physical compensation for my work here. All books received in exchange for HONEST REVIEWS, that are FREE OF CHARGE. I receive no monetary value from all content that is provided on Book Haven Extraordinaire, unless otherwise stated.



The Archives: