Monday, September 30, 2013
Hate List
by Jennifer Brown
Published
: 10.5.10
Pages
: 432


Five months ago, Valerie Leftman's boyfriend, Nick, opened fire on their school cafeteria. Shot trying to stop him, Valerie inadvertently saved the life of a classmate, but was implicated in the shootings because of the list she helped create. A list of people and things she and Nick hated. The list he used to pick his targets.




Now, after a summer of seclusion, Val is forced to confront her guilt as she returns to school to complete her senior year. Haunted by the memory of the boyfriend she still loves and navigating rocky relationships with her family, former friends and the girl whose life she saved, Val must come to grips with the tragedy that took place and her role in it, in order to make amends and move on with her life.
There are some authors who can write a love story in under 100 pages that makes your heart smile. There are some authors who can instill in your imagination a thirst for adventure. There are authors who can make you laugh until you cry, and others that make you cry until you're dry. But then there are authors who can make you think. Authors who can take a tough subject and make you see it in a whole new light. Authors who can write a book that changes your perspective. Jennifer Brown is one of those authors.
Hate List
is one of those books.
The subjects presented in this novel are intense, that goes without saying. But the feelings presented, are a whole different ballgame. Val has been through a pretty tough situation. It's not pretty in her brain, that's for sure. And while it's not cheese and sprinkles, it's not dpression-land either. You are sucked into Val's brain from the beginning. You feel for her, sympathize, yearn like she does and want things to be good. Val's healing process is beautiful, and this book makes it wonderfully easy to share it with her.
I really don't know how to talk about this book you guys. The feelings and subjects presented are tough. But they are dealt with in a way that makes you think and feel about it in a good way. It's not a happy story in some aspects, but it's a learning story. One I highly recommend reading if you're looking for a fabulous gritty contemporary.
Content
: [
Discussion of difficult subjects. Light innuendo. Some language
]
This is an oldie, but a goodie! Have youread it? Thoughts? XOXO.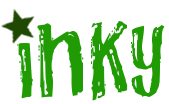 The Archives: