Oh no. You found the lair of the Official Blog Hijack Alien! I guess there's nothing left to do but find out more about my awesome, is there...
So. What is the purpose of the Blog Hijack Alien?
To spread love and happiness on your special day, DUH! Plus a few cupcakes and some glitter-dust too...
What happens in a Hijack?
I know the term sounds violent, but trust me, this is all in fun. It's called a hijack because for one post I take over the blog and have a PARTY! The blogger who is being hijacked doesn't even get to see the post till it publishes. And yes, I have ways on enforcing that. Lol. But basically I get onto the blog and then celebrate them and their special milestone in different ways. Some of them are as follows:
Normally the post is full of
GIFS
regarding the topic of the hijack. In some cases I have
vlogged lip-syncing
, or made
lists of awesome things about that blogger
. I've written stories about them and so forth. Upcoming hijacks will include
Embarrassment 101
, in which friends of the blogger talk about how awesome she is. I'm coming up with new things all the time, so you never really know what to expect.
Why the Alien?
Um because Toy Story is amazing, and the TS Alien is like the
Best Alien on the planet
, or any planet, EVER. The End. ;)
What blogs have you hijacked?
See below! They are listed and linked here for your enjoyment!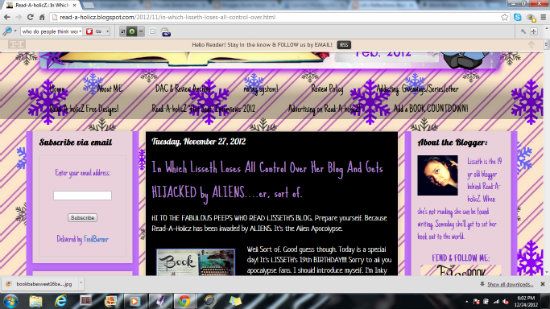 Lisseth @ Read-A-Holicz
-for her Sweet Nineteen!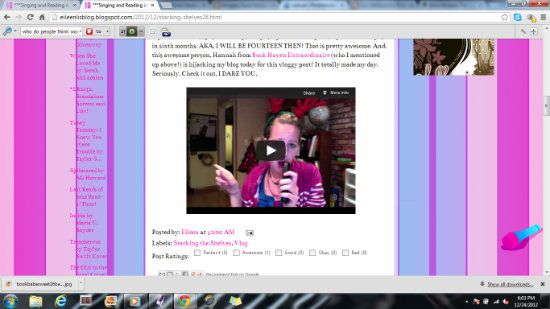 Eileen @ Singing& Reading In The Rain
-for her half-birthday!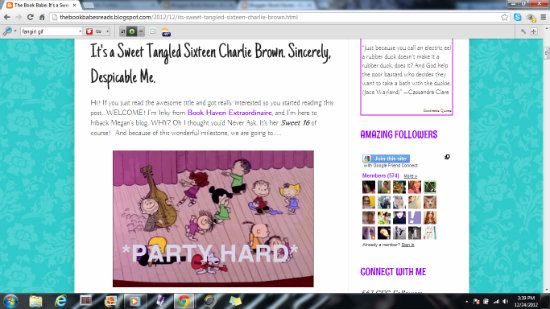 Megan @ The Book Babe
-for her Sweet Sixteen!
Annabelle @ Sparkles & Lightning
-for her half-birthday!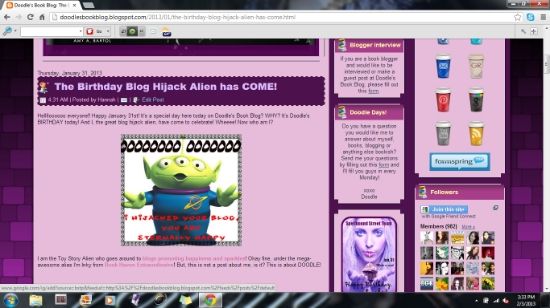 Emily @ Doodle's Book Blog
-for her 22nd Birthday!
-for her 18th Birthday!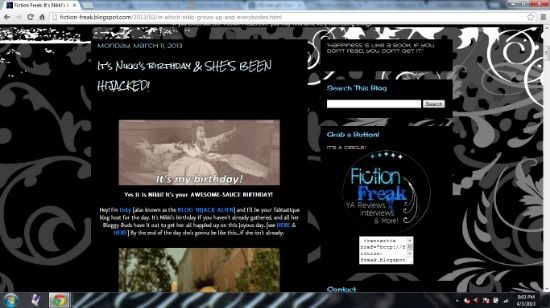 -for her 13th Birthday!
What's on the Schedule?
This lovely lady is up next for some crazy awesome fun!
IceyBooks!
Hijack to happen on May. 4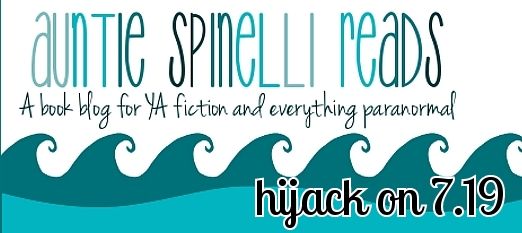 Auntie Spinelli Reads
hijack to happen on July. 11
Do You Hijack on Request?
Not currently. I'm only hijacking people I know for events I know about. But you can also approach me about your birthday or a friends birthday, or even a half b-day. I'm more likely to consider it if I know you. So you could be totally sneaky and talk to me a lot so I'll consider you. :D Tehe. If you want me to hijack as a part of your blogoversary party that's another deal and might be considered better. Haha.
Questions, Comments, Requests, or Concerns?
Feel free to email, tweet or comment below if you want to ask me a question about my hijacked, suggest something I could do in a hijack,
tell me how much you love my alien logo
, or just ask me about possible hijacks! So spazz away!
If you've been hijacked by me then I give you access to this awesome button! Promote the alien on your sidebar!!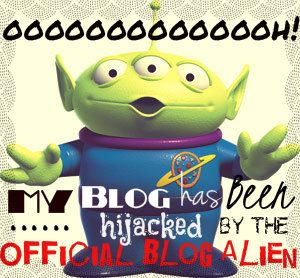 The Archives: