Wednesday, January 8, 2014
Welcome to my WOW, or HOW as I like to call it where I feature an upcoming release that I'm hyperventilating for! It's totally fun to geek out about upcoming releases! This event is hosted by Jill @
Breaking The Spine.
T
oday's awesome-sauce pick is....
Minders
by Michele Jaffe
Publishing:
1. 30. 14


Q: If the boy you love commits a crime, would you turn him in?


Sadie Ames is a type-A teenager from the wealthy suburbs. She's been accepted to the prestigious Mind Corps Fellowship program, where she'll spend six weeks as an observer inside the head of Ford, a troubled boy with a passion for the crumbling architecture of the inner city. There's just one problem: Sadie's fallen in love with him.


Q: What if the crime is murder?


Ford Winters is haunted by the murder of his older brother, James. As Sadie falls deeper into his world, dazzled by the shimmering pinpricks of color that form images in his mind, she begins to think she knows him. Then Ford does something unthinkable.


Q: What if you saw it happen from inside his mind?


Back in her own body, Sadie is faced with the ultimate dilemma. With Ford's life in her hands, she must decide what is right and what is wrong. And how well she can really ever know someone, even someone she loves.
I've been kind-of-just-a-little-teensy-weensy-bit excited for this book ever since I laid my eyes on it. Hello gorgeous! Hello awesome sound premise! Hello my new best friends! This book comes out at the later end of this month and I am super excited! It just SOUNDS SO GOOD! How do I talk about this? I can't really. Meep. Hopefully I can get a hold of this book soon!!
What are you waiting/hyperventilatin on this week?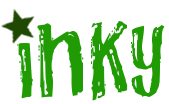 The Archives: