Sunday, August 12, 2012
This post is way to long in coming. It's been what, WEEKS since my last book haul?
*GASP*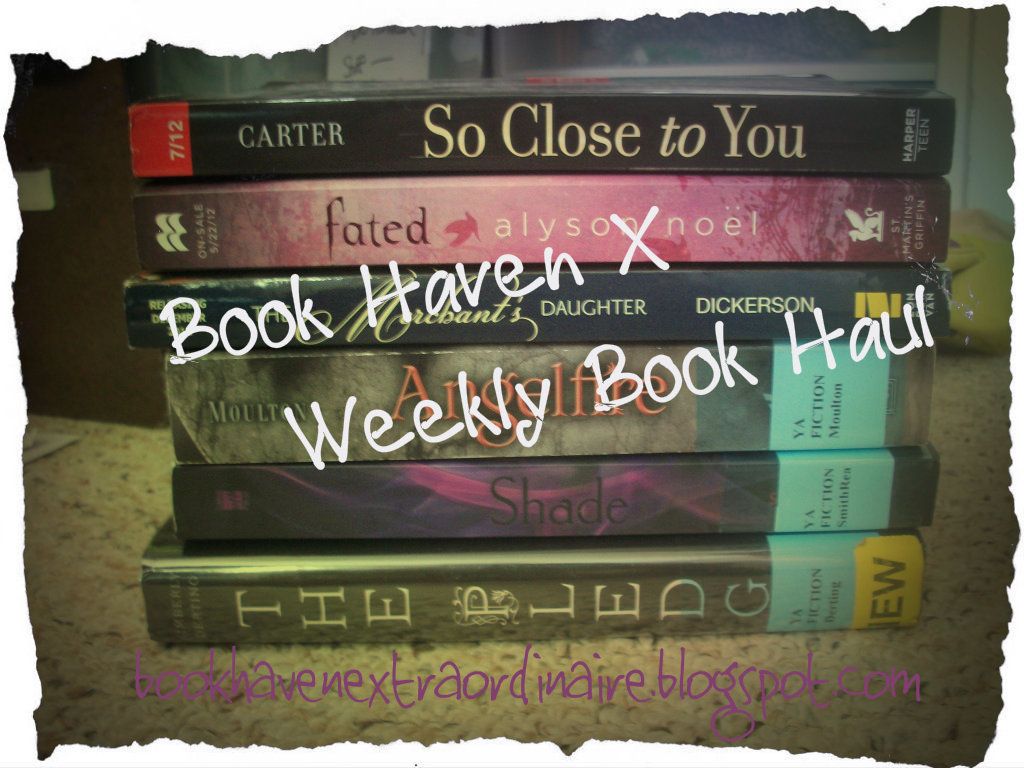 So these past weeks in books I got....
Seraphina by Rachel Hartman (Bought for Birthday)
Endlessly by Kiersten White (Bought for Birthday)
Gilt by Katherine Longshore (Received for Birthday)
The Looking Glass War by Frank Beddor (Bought for Birthday)
The Scorpio Races by Maggie Stiefvater (Library)
Speechless by Hannah Harrington (From Publisher viaNetgalley)
Tiger Lily by Jodi Lynn Anderson (Library)
A Girl Named Digit by Annabel Monaghan (Library)
Piratica by Tanith Lee (Library)
Pirates by Celia Rees (Library)
My Super Sweet Sixteenth Century by Rachel Harris (DAC Arc Tours)
Bloody Jack by L. A. Meyer (Library)
+Unwind by Neil Shusterman (not pictured - from library)
__________________________________________
It's been a pretty sweet few weeks, combining all these books from libraries, bookstores, book tours and so forth. What did you get in your Book Haul/Mailbox/Shelves? Leave a Link!


The Archives: