Sunday, May 5, 2013
Why hullo there! Welcome to my blog! I'm here to recap the week and spam my book haul in your face. Er, well something like that. So let's get on with it!
Don't forget to make sure to check out all those yummy giveaways! =]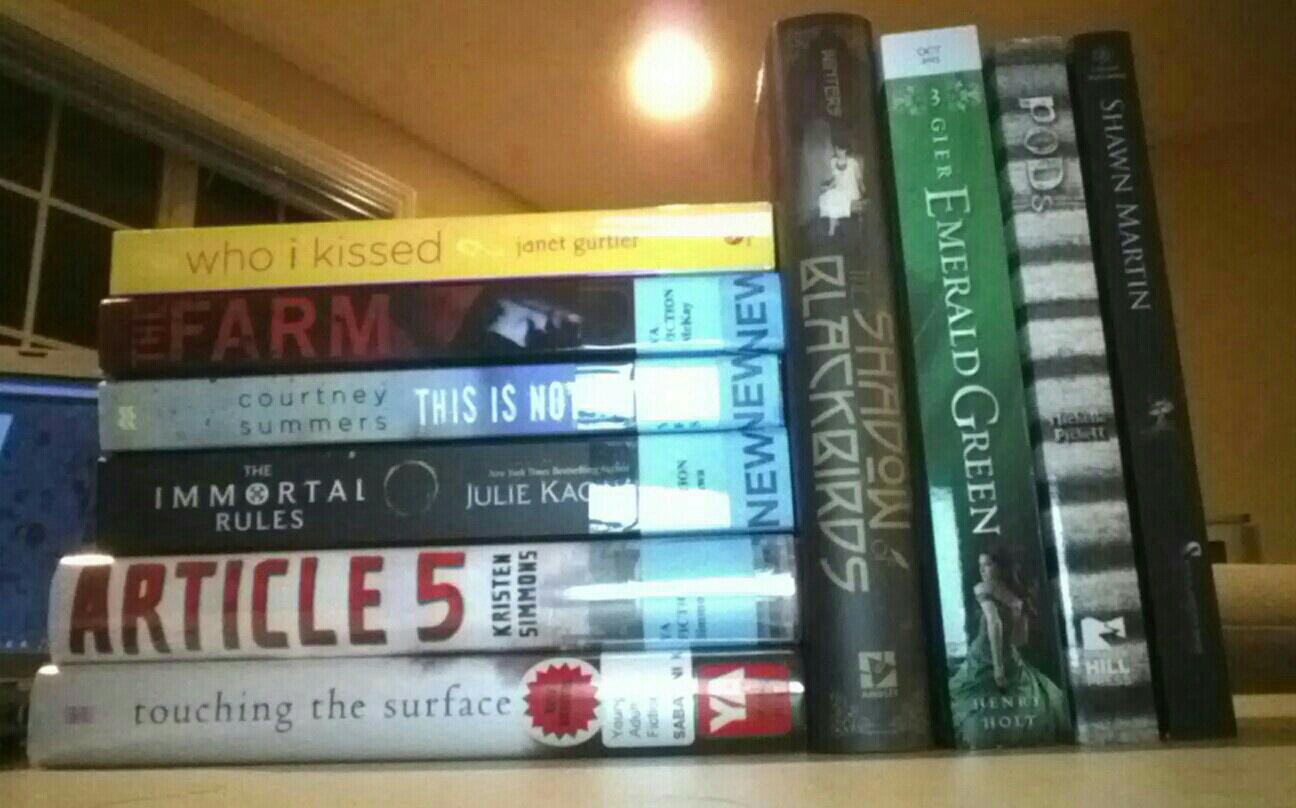 Who I Kissed by Janet Gurtler
The Farm by Emily McKay
The Immortal Tules by Julie Kagawa
This is not a Test by Courtney Summers
Article 5 by Kristen Simmons
Touching the Surface by Kimberly Sabatinit
POD's by Michelle Pickette
Shadowflesh by Shawn Martin
Emerald Green by Kiersten Gier
In the Shadow of Blackbirds by Cat Winters
Untraceable by S.R. Johannes
Blood and Snow by RaShelle Workman
Grasping at Eternity by Karen Hooper
Spies and Prejudice by Talia Vance
The Summer I Became a Nerd by Leah Rae Miller
Dragonwitch by Anne Elisabeth Stengl
And that's it for me this week! Thanks to Egmont, All Night Reads, Rockstar Book Tours, Macmillan, Spencer Hill Press, Shawn Martin and my library! What's in your mailboxes this week?!
Link me up!