Friday, April 19, 2013
So you may have seen the word
Nator
floating around on Twitter or the like. Maybe you've wondered what the heck it means? Or who it stands for. Well I'll tell you!
One of my favoritest bloggy peeps in the world,
Jessi from Auntie Spinelli Reads
[who's blog you must check out and follow
] and I were making up random nicknames one day and ended up adding NATOR to our names. Because obviously, we could totally be superheroes. Point is, we call ourselves the Nators.
So now you might be wondering what the heck this has to do with you. I'll tell you! This shiny baby is the brain child of the Nator twins:
And now it's time for a
Future Frequently Asked Questions session!
What is Nators Discuss?
An awesome new meme that happens once a month on the second Saturday of every month.
What's the point of it?
For Jessi and I to splurge all our bookish opinions at the world in the form of a discussion
Wait, do you mean literal discussion?
YEP! We'll chat it up and then post it for your enjoyment.
-After adding in a few gifs of course-
What will you talk about?
Any book related topic.
Can I request a topic?
YES YOU CAN!!! You can leave a comment on
THIS POST
, or on
JESSI'S POST
, or you could
fill out the FORM
below!!!
That's all for today! We'll be kicking it off in May so stay tuned! Lots of love!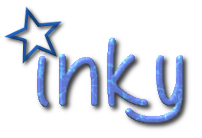 The Archives: