Wednesday, April 17, 2013
The Prisoner of Cell 25

(Michael Vey #1)
by Richard Paul Evans
Published
: 8.9.11 by Simon Pulse
Pages:
326
*read a LONG time ago*
My name is Michael Vey, and the story I'm about to tell you is strange. Very strange. It's my story. To everyone at Meridian High School, Michael Vey is an ordinary fourteen-year-old. In fact, the only thing that seems to set him apart is the fact that he has Tourette's syndrome. But Michael is anything but ordinary. Michael has special powers. Electric powers. Michael thinks he's unique until he discovers that a cheerleader named Taylor also has special powers. With the help of Michael's friend, Ostin, the three of them set out to discover how Michael and Taylor ended up this way, but their investigation brings them to the attention of a powerful group who wants to control the electric children – and through them the world. Michael will have to rely on his wits, powers, and friends if he's to survive.
Inky's Blurbings:
It's been a while since I read this book, but one thing stays the same. I loved it. I'd read some of Evans's other books and really liked them. So I was psyched to hear about this new book, his first specifically FOR YA! Boy did it deliver. Everything about this novel deserves and A+.
For one thing, he can write. His words suck you in till you literally can't tear your eyes away or stop turning pages. From page one you are hit with this story that blows your mind. The twists and turns and idea behind this novel are phenomenal. Electric. I was so into this book. I've read sci-fi before, but this one was just IT. It had everything. An AMAZING BAD GUY. A crazy good plot/society/goal/etc. Side-kicks you love, humor, a fabulous MC, and a dash of romance. It's like a recipe for awesome.
Michael is told in 1st person, but occasionally you'd get a chapter snippet told in 3rd from the Villin's perspective. But it wasn't totally out of there. The way he places these little bouts made the book a whole lot more interesting and brain-glueing. :D Michael, the MC, felt real, alive and legit. He had weaknesses, physical and emotional, and his voice stood out.
Honestly guys, if you pick this book up you're in for a ride you won't want to put down, or forget. So just go buy these books. :D
Content:
CLEAN READ!
5 Stars
(Hot-diggity this book rocked my socks off. LIT-ER-ALL-EE. Run to the bookstore right now and indulge yourself in some dessert.)
Thoughts? Do you like RPE's books? Have you read this one? Do you want to? Sci-fi anyone? Review of Book 2 to come soon! XOXO,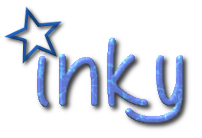 The Archives: