Thursday, April 18, 2013
Let The Sky Fall
by Shannon Messenger
Published:
3. 5. 13
Pages:
416
Seventeen-year-old Vane Weston has no idea how he survived the category five tornado that killed his parents. And he has no idea if the beautiful, dark-haired girl who's swept through his dreams every night since the storm is real. But he hopes she is. Seventeen-year-old Audra is a sylph, an air elemental. She walks on the wind, can translate its alluring songs, and can even coax it into a weapon with a simple string of commands. She's also a guardian—Vane's guardian—and has sworn an oath to protect Vane at all costs. Even if it means sacrificing her own life. When a hasty mistake reveals their location to the enemy who murdered both of their families, Audra's forced to help Vane remember who he is. He has a power to claim—the secret language of the West Wind, which only he can understand. But unlocking his heritage will also unlock the memory Audra needs him to forget. And their greatest danger is not the warriors coming to destroy them—but the forbidden romance that's grown between them.
Inky's Blurbings:
Oh my goodness. This was an amazing book.
I've been anticipating this windy day romance for-like-EVER, and boy did it live up to my expectations.
It was beautiful, engaging, and romantic with a side of swoon. Everything I ask for in a book.
The story is told from the perspective of our dual narrators Vane and Audra. Audra is a sylph, an air elemental who also happens to be Vane's guardian. She's got a pretty broken past, and her character is pretty rough to begin with. And let me just say,
I absolutely loved her. Her flaws, her problems, her sarcasm, her strengths. It was so awesome watching her breeze by as she changed and hit walls and began her path to redemption
. What's especially cool, at least to me, is the other fact that she's Vanes guardian. FOR ONCE, it's a girl. Okay, so maybe it's more common then that, but seriously. Audra is a force of nature! Pun intended. Hands down, I loved her.
Vane, our second narrator, is also kind of AWESOME. He starts out on a very different level, and page than Audra, but he's still so amazing! He has to take in a lot of information, and
his emotions went back and forth quite a bit. Yet, it worked. Both of the characters share quite the emotional roller coaster and it made them stronger and just endearing in a way. I could totally FEEL them.
But back to Vane.
He was also, a teensy by hot. Okay a LOT
. I loved him. His thoughts cracked me up quite a bit. And with Audra they are the BOMB!!! Or should I say, a TORNADO? Seriously! The romance picks up and there's already been a sort of connection between them and it just grows into something, ahem, swoon worthy. I loved it all.
The story itself is one that isn't very action packed from the start. It's a quiet build that crescendos into an epic finale.
So if you're looking for an action packed story, this isn't the one you need. However there is lots of internal conflict and as said, that build of conflict is enough to keep you on your toes. I will tell you that I wasn't officially grabbed until maybe 40% in. I really liked it but when that crescendo hit, I was never gonna be going back again.
By the end I was so hooked into the story I couldn't stop
. Not to mention It was late at night and I didn't even start to get tired, like I normally do. My whole brain was engaged. And the END. Wow. My heart, shall I say, felt attacked by a whirlwind? More revelations, swoonyness, action and just awesome. I love it.
Shannon had a great style of writing, that is unique, while not being overly strange or hard to read.
It's quite easy to slip into the shoes of Vaudra. [yes I just gave them a mash name].
So...have we learned anything from this review?
I am GONE WITH THE WIND over this book
. I don't even know if that pun works but whatever. This book picked me up, I start on a small breezey draft and then I flew into the tornado. It was awesome.
Needless to say I am pining for book two.
I can't wait 11 months FOR MORE VAUDRA.
The ending, while not a cliffhanger was still wrenching in a way.
*flails*
Okay, I'll shut up now.
Bottom Line: GO. READ. THIS. BOOK. Now.
Content
: Mild
[
a few instances of light language and innuendo. A few kisses.
]
5 EPIC Stars
Aaaack! So it's obvious I loved this book. But what about you? Share you thoughts! I'd love to hear them! XOXO,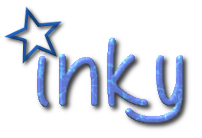 The Archives: