Friday, April 26, 2013
The Rules
by Stacey Kade
Published:
April 23, 2013
Pages
: 416
1. Never trust anyone.


2. Remember they are always searching.




3. Don't get involved.




4. Keep your head down.




5. Don't fall in love.





Five simple rules. Ariane Tucker has followed them since the night she escaped from the genetics lab where she was created, the result of combining human and extraterrestrial DNA. Ariane's survival—and that of her adoptive father—depends on her ability to blend in among the full-blooded humans in a small Wisconsin town, to hide in plain sight at her high school from those who seek to recover their lost (and expensive) "project."





But when a cruel prank at school goes awry, it puts her in the path of Zane Bradshaw, the police chief's son and someone who sees too much. Someone who really sees her. After years of trying to be invisible, Ariane finds the attention frightening—and utterly intoxicating. Suddenly, nothing is simple anymore, especially not the rules…
*Thank you to Disney Hyperion for the review copy!*
Inky's Blurbings:
I don't even know where to start with this book. I was so excited to read this one, I'm not even kidding. The premise. The freaking premise! I mean, what doesn't excite you about reading a book like this? And then there was all the amazing blurb that got me even more excited to read this one. So I was practically spazzing when I started it.
And boy, was this book an expectation filler or what! IT WAS SO SO SO SO SO SO GOOD. When I finished I was literally spewing fangirl gibberish all over the floor. Major book hangover!
To begin, we have our first main protagonist Ariane. She's part alien, part human and at the moment, she's just trying to fit in with High School. But more on that later. Ariane is an amazing MC. What I loved about her was how REAL she was! I was
in
her head.
Her narrative is so emotionally gripping. You're going to be a part of Ariane and her story. All her ups and downs and FEELS AND FEELS and oh my goodness just so many feels.
But even more than feeling her,
her strengths and weaknesses are so prominent and visible.
She's an actual person, and not just one of those flimsy teen girls full of angst and desire for romance. Ariane is smart, and so no stupid. She's ignorant and she isn't perfect. I adored the fact that Stacey was able to make her such a real and vibrant character. Oh I love her so much!
Okay. It is time to spazz over, the second and very delicious narrator if I do say so myself.
ZANE
. If you've seen any of my fangirling on Twitter after finishing this book, you will know that I absolutely ADORED Zane. Oh Zane. What can I say.
For one, he's hot. We love hot romantic interests. And beyond that..? HIS BRAIN IS HOT.
He's a fantastic additional narrator. Like Ariane,
one of the most real characters I have ever read. No joke. I've read a few different male POV's and as of now, Zane is at the top.
I said with Ariane, and I'm going to say it again, Stacey is incredible at making REAL and VIBRANT characters.
Zane, like Ari, has quite the messed up past and seeing him go on his own progression at the same time as Arianne, and the INSANE plot..it was just phenomenal. Ack. All the feels
. Zane is an incredibly strong character and I loved his guy moments, and the times he was stubborn at the right times. I can not stress how much I loved him. And seriously yes, he is hot.
So seriously, if there's one point I could stress to you so far, the characterization is epic! You've probably already caught on though. Haha.
BUT SERIOUSLY. Even the side characters,
like Rachel and Jenna and Mark and Dr. Jacobs.
*jazz hands*
All so REAL.
Jenna is a flake. A complete and utter flake. I know she's supposed to be the flaky-not-so-best-friend, but I still wanted to hate her guts and punch her in the face.
So. Bad. And Rachel!
Seriously, one of the best villains ever
. Also really annoying. S
he's got that whole, high school mean bee girl thing going for her, and combine it with her issues and EVERYTHING else and Bam. Insta-hate.
It was just so awesome and infuriating that you just wanted to do this the whole time:
With that, I've got just a few more things to say. The plot. For starters,
I thought it was AWESOME that this book is not about the girl-in-the-terrible-place-and-escapes-at-the-end. That's way cliche. This starts right off after that whole business.
And a big part of this was the High-School element of the story. While this was so different from what I was expecting, it totally worked!! I
thought this would be more of a sci-fi thriller, but I actually loved the drama aspect of the book. It was totally important to the more sci-fi and personal parts of the story and I love how it played in.
I do love a good high school drama and this was one of the best I've read. It had all these elements that combined to make a smashing hit. It was kinda cool watching Arianne as she became the strong and confident girl she is, from the beginning when she's just trying to blend in with the school kids and be invisible.
All in all. With the spazz before you,
I hereby declare The Rules to be one of the best books I have read this year. Uh-Maze-Ing-Sauce!
Stacey Kade is totally a favorite of mine and I can not wait to see what she has in store for us, after that ending. It's not a cliff-hanger but OOOH I just want more. But seriously, if you've learned anything, it is that you are now going to click the link above and buy this book. =] Because trust me,
it is SO worth it.
Content
: Moderate
-highlight to see details-
[
Language scattered throughout including some usage of the F and S word. Some slight drunk/drinking scenes. Kissing. Light innuendo.
]
This book is one of the few winners of the Super Award! So obviously, I loved it, what about you? Have you read it? Are YOU planning on reading it? If you did, did you just LOVE it? Share your blurbs! XX,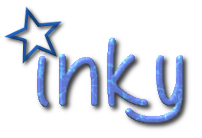 The Archives: