Saturday, April 6, 2013
The Collector
by Victoria Scott
Published
: Apr. 2. 2013
Pages
: 352
Dante Walker is flippin' awesome, and he knows it. His good looks, killer charm, and stellar confidence has made him one of Hell's best--a soul collector. His job is simple, weed through humanity and label those round rears with a big red good or bad stamp. Old Saint Nick gets the good guys, and he gets the fun ones. Bag-and-tag.



Sealing souls is nothing personal. Dante's an equal opportunity collector and doesn't want it any other way. But he'll have to adjust, because Boss Man has given him a new assignment: Collect Charlie Cooper's soul within 10 days.

Dante doesn't know why Boss Man wants Charlie, nor does he care. This assignment means only one thing to him, and that's a permanent ticket out of Hell. But after Dante meets the quirky, Nerd Alert chick he's come to collect--he realizes this assignment will test his abilities as a collector, and uncover emotions deeply buried.
*Copy was received from Entangled for review. Thank you!*
To start off, I should probably say I've never been into the whole "bad boy" trend. It's just not my thing. Sure I like a hot guy and some romance. However when Dante's fame started rising in the blog world, my curiosity was poked. I don't know what it was, maybe just getting caught up in the trend, but I knew I had to give Dante a chance. And what I got was a little different that I expected. Good or bad though, I'll leave that up to you to judge.

Dante was actually surprising. He wasn't the complete idiot jerk I expected. Sure he's an idiot in the normal teen ways, but as for the rest of his selfish side...it just wasn't as much as I was led to believe. Which is not a bad thing. He's a pretty smooth and somewhat caring guy if you get past the sarcasm. It was kinda funny to me.

Now, I liked Charlie. She was a sweet, down-to-earth innocent girl who gets stuck with Dante as a ten-day backpack. And speaking of backpacks, she has a LIME GREEN ONE. Which obviously bumps her up on my "characters I adore list." Anyway, Charlie is vulnerable but she has her strengths and she's a rounded character that also doubles as a lovely romantic interest.

The romance in this book is a perfect example of opposites attract. Seriously, the characters of the two are so different and yet they somehow fit. And it's so subtle too. Yet you can sense the changes and budding of the relationship early on and it's not something to freak out about. It really works. In a way it reminds me of the romance from A Walk To Remember. I don't know if it's like the lamest analogy ever or something, but whatever..

So, in conclusion, did I like the book? Yes. Would I call it a personal favorite? No. Yes I enjoyed the story and the writing of the author and the way she weaves in everything. But there just wasn't that extra kick to make me totally and completely head over heels with this story. I'd recommend this book those into the bad boy trend and those with a love darker things such as the Underworld.
Content:
Heavy
-highlight to see specifics-
[
Mostly on the language side, there is nearly every thing or variation you could think of scattered throughout the book. Some innuendo and kissing. Teen drinking
.]
I'm a YA writer represented by Laurie McLean. Author of THE COLLECTOR (Entangled Teen, April 2013) and THE BRIMSTONE BLEED (Scholastic, 2014). I have a master's degree in marketing, and live in Dallas with my husband. When not writing, I can be found munching cotton candy and snuggling obese cats.
And now as a part of this tour, we've got a giveaway for you! and it's a fancy one! So don't miss out!
a Rafflecopter giveaway
___________________________________________________________

This post has been part of the
2013 BELONGS TO DANTE
tour hosted by the loverly Nereyda at
YA Bound
. To find the complete tour schedule and links to other fabulous Collector reviews
HERE
!
XOXOXO,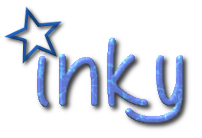 The Archives: