Wednesday, August 21, 2013
Welcome to my WOW, or HOW as I like to call it where I feature an upcoming release that I'm hyperventilating for! It's totally fun to geek out about upcoming releases! This event is hosted by Jill @
Breaking The Spine.
T
oday's awesome-sauce pick is....
Manor of Secrets
by Katherine Longshore
Publishing
: February 2014


Lady Charlotte Edmonds: Beautiful, wealthy and sheltered, Charlotte feels suffocated by the strictures of upper-crust society. She longs to see the world beyond The Manor, to seek out high adventure—and most of all, romance.




Janie Seward: Fiery, hardworking, and clever, Janie knows she can be more than just a kitchen maid. But she isn't sure she possesses the courage—or the means—to break free and follow her passions.




Both Charlotte and Janie are ready for change. As their paths overlap in the gilded hallways and dark corridors of The Manor, rules are broken and secrets are revealed. Secrets that will alter the course of their lives…forever.
So I'm a historical nut and this book ALREADY sounded amazing. then I realized it was written by Katherine Longshore who writes amazing historical books! Not to mention the synopsis sounds very exciting! Secrets! Manors! Holla! And doesn't the cover look just like a character out of Downton Abbey? Looks pretty awesome!
What are you waiting on?
Link me up!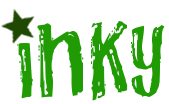 The Archives: