Monday, August 12, 2013
Hey guys! It's been two busy weeks for me so sorry for the lack of activity. My big summer activities have ceased so I'll have my schedule coming back soon. I hope your summer has been awesome! Also, sorry this is a day late! I accidentally deleted the video on Saturday night so I had to refilm today. But anyway, Here's what's been up with me:
New on the Blog
For Review:
The Promise of Amazing
by Robin Constantine
Goodbye Rebel Blue
by Shelley Corriell
The Infinite Moment of Us
by Lauren Myracle
Borrowed:
After Hello
by Lisa Mangum
Catalyst
by Laurie Halse Anderson
Unraveling
by Elizabeth Norris
Jellicoe Road
by Melina Marchetta
Gifted:
The Fetch
by Laura Whitcomb
Earthbound
by Aprilynne Pike
The Eternal Ones
by Kirsten Miller
The Queen of Kentucky
by Alecia Whitaker
Deception
by C. J. Redwine
Starling
by Fiona Paul
Bought:
Apple White's Story
&
Raven White's Story
by Shannon Hale [
post about her project
]
Flat Out Love
by Jessica Park
Bright Young Things
by Ana Godberson
The Bronze Horseman
by Paulina Simmons
Big thanks to Emily, Aidan, Minky, Harper Teen, Amulet, Abrams and Jessi!
What's in your hauls? Link me up I'd love to see! XOXO,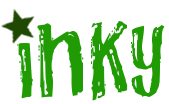 The Archives: