Sunday, August 18, 2013
So I'm back for another weekly wrap-up! I'm so pleased with all the good reading I did this week! My blog ain't so sparse anymore. Actually that's due to the fact that I actually sat down and wrote reviews. Lol. I suck at that sometimes. ANYWAY, here's the wrap up and what's new!
N

ew On

T

he Blog
Book Haul
Gifted:
Monument 14 Sky on Fire
by Emmy Laybourne
[
Thanks to Macmillin!
]
Bought:
The Distance Between Us
by Kasie West
Throne of Glass
by Sarah J. Maas
172 Hours on the Moon
by Johan Harstad
Soulless
by Gail Carriger
And that's it for me this week! What's in your hauls/mailboxes...etc?! XOXO,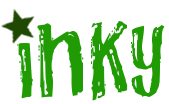 The Archives: