Friday, September 21, 2012
I have a special introduction to make today! Meet.....Mackenzie! She is my fantastical little sis who also loves books. And guess what? She's gonna guest review on the blog.
*cheering and applause ensue
s* I'm so excited that she's gonna show up every little while!
It'll add a fun line of MG
books to the blog! Anyway, I thought I'd let you get to know her a little first. Without further ado...I bring you, my little sis!
Mackenzie is in 6th grade and full of fun and spunk! She loves to read just like the next bibliophile and can be found tucked away in corners of the house plowing through one adventure or another. She loves life and learning. She loves to play on the piano as well as draw and do crafts. Like her big sister she's a writer and can be found scribbling, er, typing away.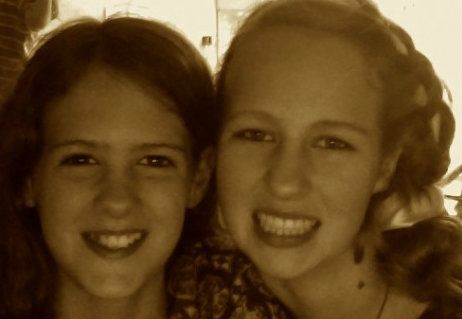 She doesn't have a favorite color but she loves chocolate. At least she knows her priorities! :D She loves to spend time with her friends, goofing off with her big sis or gaze longingly at Inky's bookshelves for the day when she can read her YA novels. But for now she's quite content it a book series and a wizard or two. She's very excited to make her blog debut and her big sis is delighted to have her! Love you Mackenzie!
~~~~~~
Welcome to the blog Mackenzie! I hope you have fun and I hope you guys like the new voice she brings. It's gonna be great fun. Happy Weekend everyone!


The Archives: