Wednesday, July 11, 2012
M.I.A
HELLO. I'm back. Sorry, I've been kinda MIA the past couple of days. That is so not common for me. Anyway, just so you know why I've been gone is because I was trying to finish one of my novels. And I'm done now! Another novel down! It feel so great! Anyway I had disconnected my laptop from the internet and sat in my room and wrote. And wrote. Yeah. Now that I'm done I can re-enter society. lol.
(I'm in the process of uploading the end but if you are interested in reading the current chapters I have on goodreads go HERE! I'd love to hear what you think if you read it.)
Last week I got....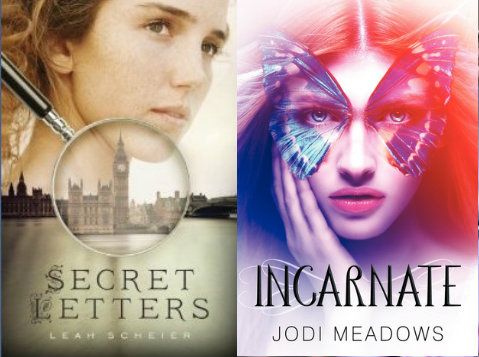 Incarnate by Jodi Meadows (Thanks to Felicia @ Readers Corner)
Secret Letters by Leah Sheier (DAC ARC Tours)
So that's what's been going on with me. What about you?


The Archives: