Monday, July 2, 2012
Hello Chickas! I'm back. Alive and well. I had a lot of fun at my Girls Camp this past week but I'm excited to get back in the books. Now I get to catch up on all my scheduled reviews and tour posts and interviews! Yikes! But it's a good life. Hope you all have had a lovely week. I'm excited to keep checking all your blogs and seeing what's been up with you. Anyway. I've got a few things:
I've been nominated AGAIN for Liebster Blog!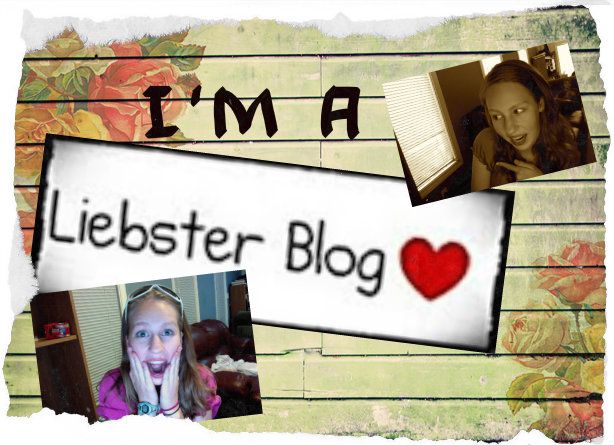 Whoa guys. I don't know about you but I'm feeling the love. This is the 4th time I've been nominated.. Ack. It's a lot of fun but also a lot of work to pass it on. As I've done with my previous nominations, I won't be renominating but I'll answer a couple questions (unless they are included in previous questionnaire)
*Favorite book-to-movie adaption? Lord of the Rings and Pride and Prejudice (BBC-1995). Nothing else I can say.
*Do you buy or borrow books? Mostly borrow or win them. I'm not rich and my jobs are mostly babysitting. But when I can I buy books! I love to own them.
As for my book haul, I only got one book so I'll just save it for next week's book haul. But I'd love to hear what you go so Link Me Up!
Also It's time to announce the winners to my BLOGOVERSARY Giveaway!
*drumroll please*
#452 Maneesha S. H & #186 Kali Skittles!
Congrats to the two! They have been notified by email and have till Wednesday at noon to respond! Thanks for all you who entered! I had more than a thousand entries!!!!!
And that's all the news for now. TNT,


The Archives: