Sunday, July 15, 2012
It's time for Book Hauls again so here's what I got this week:
FOR REVIEW: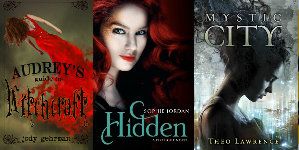 Audrey's Guide to Witchcraft by Jody Gehrman (copy received from author)
Hidden by Sophie Jordan (ARC via Once Upon A Twilight tours)
Mystic City by Theo Lawrence (from Random House via NetGalley)
FROM LIBRARY: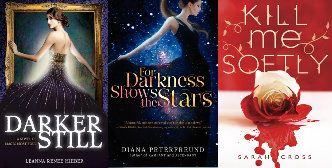 Darker Still by Leanna Renee Heiber
For Darkness Shows the Stars by Diana Peterfreund
Kill Me Softly by Sarah Cross
BOOKS I BOUGHT: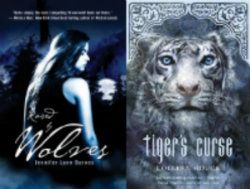 Raised by Wolves by Jennifer Lynn Barnes (for Random Reads)
Tiger's Curse by Colleen Houck
It's been a pretty sweet week for me! Full of books and awesome-sauce! I hope yours has been just as fabulous. So make sure to
leave me a link!
TNT,


The Archives: