Sunday, June 24, 2012
First off....I'm 111!!!!!!! Okay well, again not me, but my blog is! Lol! I've got
111 followers!
YAY! Thanks guys! I'm so happy! :D After all, I've reached the legendary age of my dear friend Bilbo,
Eleventy-One!
Anyway, that's my first exciting news.
Second..for the 3rd time I've been nominated for the
LIEBSTER BLOG AWARD
. Oh my goodness guys! Talk about
3 times in 3 days
! Haha. I guess I'm loved, or just need to get to 200 followers to stop being nominated. Because I tell ya, I love getting awards but it's a lot of work! Lol. Anyway, this time my lovely Nominee was....
Elle @ Love Bigg. Read Bigg!
Thank you Elle!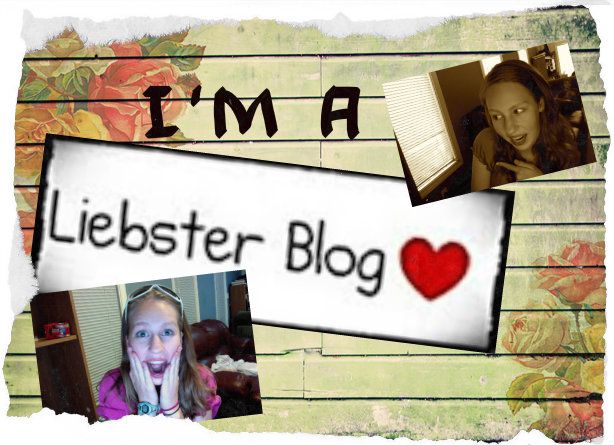 As with the second time, I'm not going to re-nominate people but I will answer questions that Elle has left for me!
What Genre do you Perfer?
YA. Anything in that really. Contemp, Paranormal, Historical...you name it!
Must Haves on your Bookshelf?
VENOM by Fiona Paul and Shadow and Bone by Leigh Bardugo.
JRR Tolkien, Jane Austen, Shannon Hale
Barnes and Nobles! I have one super close to my house. It's awesome.
Opinion on the Current Genre Trend in YA?
Dystopian and Paranormal Romance is really big right now. I'd have to say those are the two IT Genres right now.
A Series You Wish You Had More Books For?
Oh sheesh. I don't even know. There are a bunch of books I wish I could have....but no specific series comes to mind.
Any Non-fiction books on your shelf?
Yup. I've got Bio's and Guides and stuff.
Pretties Cover On You Bookshelf?
The Unearthly Books by Cynthia Hand.
So Close to You by Rachel Carter for an ARC tour and an abridgment of LES MIS before I go see it on Broadway!
Next Book You Want to Buy?
Shadow and Bone! once I'm off my challenge to not buy books I am bringing that baby home! Unless I win a giveaway first. lol.
Best YA series?
Oh wow. I don't know! I love the Paranormalcy Books and the River of Time Series though!
So that is that. Thanks again to Elle for nominating me! So Last, but not least, I'm going to celebrate my Eleventy-One Followers! I mean come on guys. Eleventy One. EEEK! Maybe I'm just a little LOTR crazed. Haha. So anyway, to celebrate I'm gonna have a little SWAG giveaway! What swag do I have?
EXTRAS from my book haul: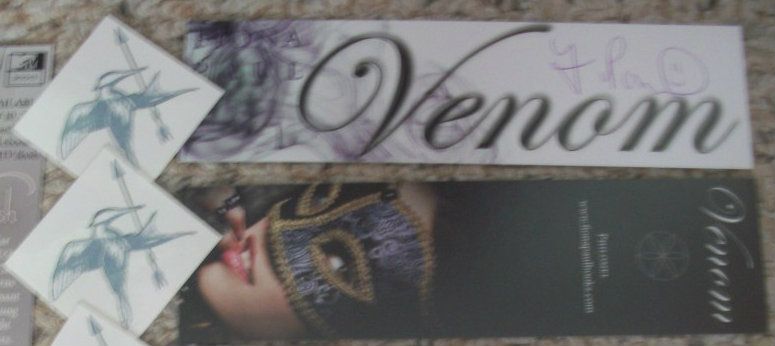 A SIGNED Venom Bookmark & a couple Mockingjay tattoos
a Rafflecopter giveaway
PLEASE NOTE:
I will be out at a camp this week so I won't be on the blog! Have a great week and I'll see you on Saturday!


The Archives: