Thursday, June 14, 2012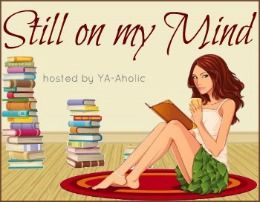 Welcome to my first
Still on my Mind!
This is a meme hosted by
YA-Aholic Haley
! Every Thursday you spotlight a book you read a while ago that you loved so much that it's "still on your mind".
To Catch A Pirate
by Jade Parker
Read in Aug. 2011
add it on..

"Ahoy, hotties! A beautiful, plucky seventeen-year-old finds herself aboard a pirate ship...where danger lurks in every corner, but a certain dark-eyed pirate in search of buried treaure may just steal her heart. "
Why This Is Still On My Mind:
This is one of the sweetest books I have ever read. It's short and quick to read but it's one of those unforgettable stories! It's a dashing tale of a strong heroine and the pirate who steals her heart. It's fun historical full of action and sweet romance. I still love this one!
What is Still on Your Mind?


The Archives: