Sunday, June 17, 2012
GUYS! I'm so hyped! I just got
100
followers. Wow it means a lot that
people actually read my ramblings
. I love my crazy booking corner and even though it's not a huge one it's so much fun for me to do. So thanks ya'll for being made of AWESOME SAUCE!
You Rock my World!
I don't have time now for a giveaway, but I'm only ten followers away from 111, or ELEVENTY-ONE as it's commonly known in Lord of the Rings. So keep your eyes open because I might be tempted to do something special for that, seeing as Lord of the Rings is my FAVORITE book in the Whole Wide World!
But I will point you to the direction of my
BLOGOVERSARY
(<---Click Here) which is happening right now! Still have till July 1st to enter and promote! Also to the sidebar you can find the
new blog button!
I'm working on resizing it but feel free to swap-a-roo!
AND, keep and eye out for a
special announcement coming soon
....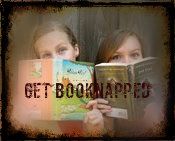 TTFN!


The Archives: