Tuesday, May 22, 2012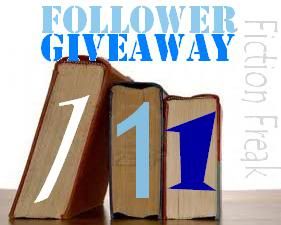 I've got another awesome giveaway to spotlight! Fiction Freak has reaches her Eleventy-First Follower! (did ya catch the Lord of the Rings reference there?) Congrats to her for that! That's so fun and she is now hosting a celebratory giveaway! You could win any book from the Book Depo up to $15.
Make sure you stop by to say congrats! Don't miss! Thanks of Fiction Freak for hosting!


The Archives: