Friday, May 25, 2012
Hi Everyone! Welcome to my Wednesday! Well look at me again, delaying. Well, maybe I'll just schedule them in advance. Haha! Anyway, I participate in so many fabulous Wednesday Memes I decided to combine them into one post, at least for today.
Waiting on Wednesday
Thorn by Intisar Khanani
Released: May 30, 2012 by Create Space
237 pages
Princess Alyrra's strength lies in silence. Scorned by her family, she avoids the court, spending her time with servants. When her marriage is unexpectedly arranged with the prince of a powerful neighboring kingdom, Alyrra feels trapped. As the court celebrates her match, dark rumors spread about the unexplained deaths of the women of her new family. Alyrra begins her journey with mounting trepidation; betrayed while traveling, she seizes an opportunity to start a life away from court.

Walking away from a prince whom she doesn't know should have been easy. But from the moment she sets eyes on him, Alyrra realizes that her freedom could cost him his life. Without any magical defense of her own, she is plunged into a lethal game of sorcery and deceit. Now Alyrra must decide whom she can trust and what she's willing to fight for—before her silence proves fatal.
Why I'm Waiting: I came across this book via Goodreads giveaways. And some of you may have also seen the book on tour around the internet. Doesn't it look good? It's a retelling of a favorite fairy-tale of mine, "The Goose Girl". I have loved that story every since read Shannon Hale's retelling so I'm was really excited to find another retelling of the book. It looks like a sweet book with magic and romance. I've always had a soft spot for Princess books, so count me in. I'm participating in a Birthday Party for this book later in the month so look for that!
What are you waiting on? Link me up!
WOW is hosted by Jill @ Breaking the Spine, and spotlights books we are anticipating.
Weigh In Wednesday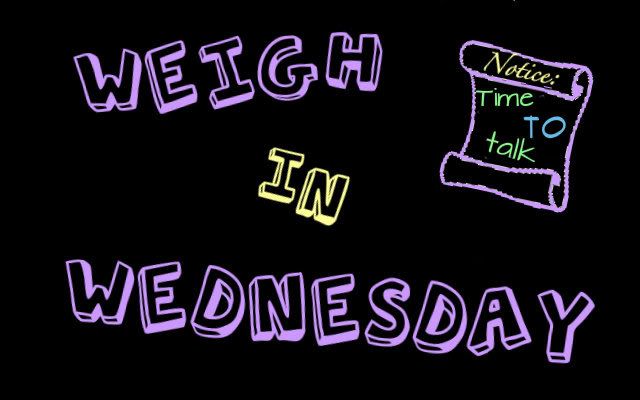 Topic This Week: Novella vs. Anthology
Huh I honestly don't read a lot of either. But I've read a few novellas the correspond with novels I've loved and they've always been good so I guess I'll go with Novellas!
Favorite Novella: Bourne by Lisa T. Bergren
Weigh in Wednesday is hosted by Laurne @ Epilogue
WWW Wednesday
Hosted by MizB @
Should Be Reading
Current Read: Mistborn #1 -The Final Empire by Brandn Sanderson
Recent: Touch of Power by Maria V. Snyder
Next Read: The Well of Ascension by Brandon Sanderson
That's it for my meme's this week!


The Archives: